Guillaume Verdier, the French naval architect of Team New Zealand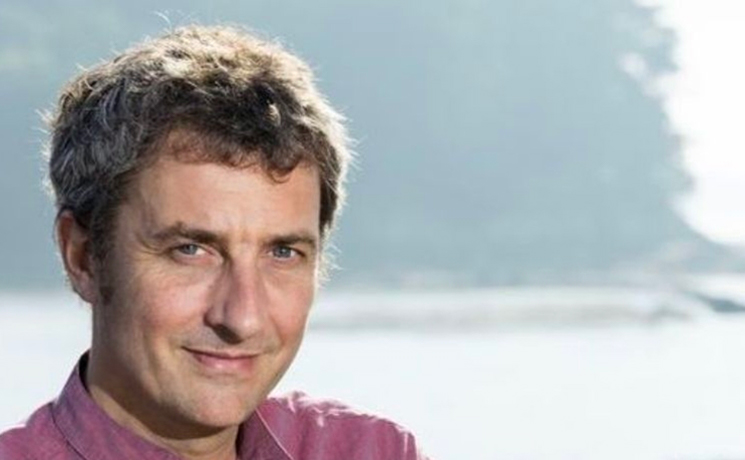 Le Petit Journal Auckland had the chance to speak with Guillaume Verdier, a French naval architect in New Zealand. After participating in the design and conception of the Equipe de France America's Cup Class (2004/2007), Guillaume Verdier joined the design team of one of the most legendary sailing teams in the world, Team New Zealand, for the 34th America's Cup. With more than twenty years of experience, Guillaume Verdier now manages his own naval architecture company and is at the origin of many successful projects, specializing in offshore racing
Guillaume Verdier, you have designed yachts for Emirates Team New Zealand for almost 10 years. How did your relationship with ETNZ begin?
I think It would be more correct to say that I was invited to collaborate as a Naval Architect, together with a group of specialists/designers and engineers. My position of designing a large variety of boats including racing offshore multihulls as well as being a structure analyst was found interesting at the time.  
It all started when I designed in 2009 a boat for the Vendee Globe Challenge for Jean Pierre Dick (Virbac-Paprec 3). The boat was built at Cookson boats where ETNZ was also having their boats built. Nick Holroyd, the design coordinator came and meet me 15 mins before departure back to Europe as we were launching Virbac. Then Kevin Shoebridge came and visit me in France.
But I am only a part-time freelance designer, and whatever talent I could be relative to my own designs, there are quite a few designers here at Team NZ that deserve to become famous when I see how hard they work and what they bring to the team ( Tim Meldrum / Nick Hutchins / Bobby Kleinschmit/ Luke Mc Allum…)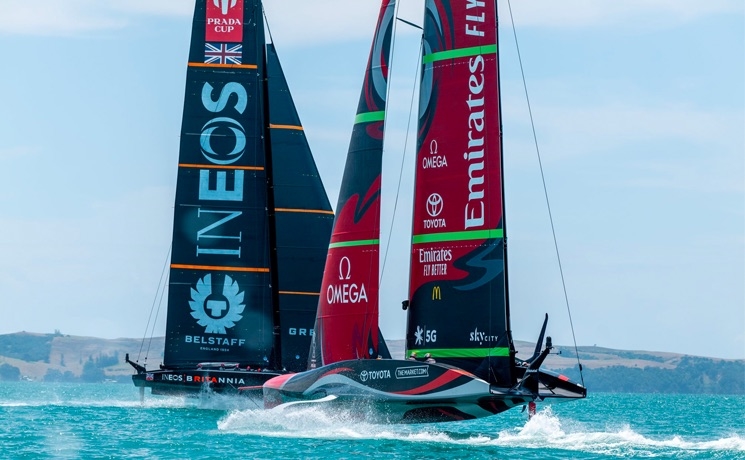 In your opinion, what do you think America's Cup yachts will look like in 2023? Still a flying monohull?
It is entirely the decision of the winner. So it would be very arrogant to answer this question right now. I presume that if we were to win we would likely keep this format with some simplifications/modification of the rule. To my opinion, it would be nice to be able to reuse most of these boats.
What has been the best experience you have had while working with ETNZ?
It was meeting this beautiful culture of laid back people, able to work hard as well as enjoying life in a balanced manner. I must admit that living in Grey Lynn with all my neighbors and friends around is quite a nice life experience. Schools are also amazing for kids. The life and environment here bring peacefulness to the people. 
What is it like as a Frenchman working for a New Zealand syndicate? Do you have any conflicted loyalties when ETNZ race against a French syndicate? 
Not at all. I just love designing. I am not nationalistic. I just like people, not where they are originated from. 
Do you have anything planned after the end of this America's cup?
I am asking for residency. I came more than 40 times, and my family made 3x living periods here. So we would like to be able to split our lives between Bretagne in Larmor Baden, and here in New Zealand where I wish to establish a South Pacific design office.