Naked Wine : The Natural Wine Movement by Phil Parker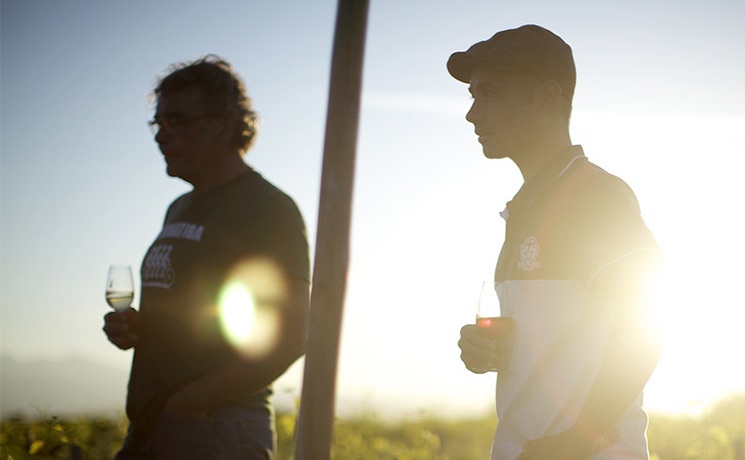 There is a worldwide trend in grape growing and winemaking, where very few or no chemicals are used in the process. This is variously called organic, natural or sustainable. However, defining those three categories is subject to a lot of discussion - both within and outside the wine making fraternity.
The word organic is obviously not copyrighted, but in New Zealand, BioGro trademarked organic wines are made from grapes grown under strict regulation and monitoring by BioGro's certification process.  A more extreme approach is that of the biodynamic winemaking principles established by philosopher Rudolph Steiner, and certified by international agency Demeter. Yet many BioGro and Demeter certified wines contain sulphur dioxide (S02) as a preservative.  SO2 (preservative 220) has been used since Roman times. Egg white is essentially natural, also possibly organic, but is has been added as a clarifying (fining agent) for hundreds of years. But does it make a wine unnatural if you add an animal product to fermented grape juice?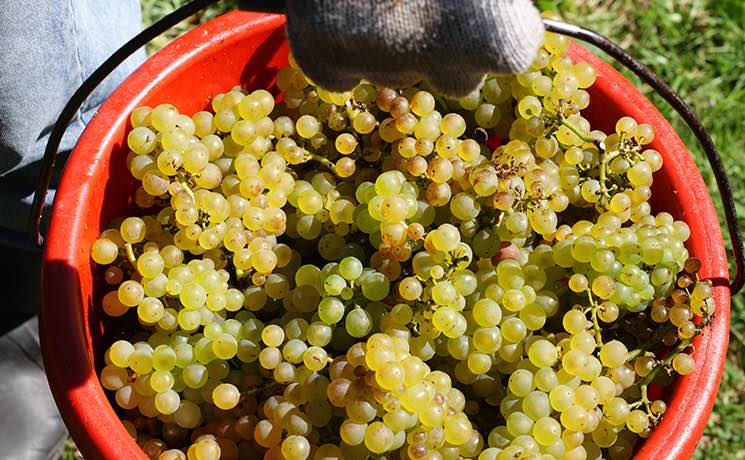 The Natural Wine movement is credited to French winemaker Jules Chauvet. His thinking is that there must be as little human intervention as possible in growing and making wine. I.e. organic and/or biodynamic viticulture: no insecticides, no artificial fertilizers and no herbicides should ever be used on the vines. Grapes must be hand harvested, and only 'indigenous' or naturally occurring vineyard yeasts are permitted to ferment the pressed juice (as opposed to more reliable commercial yeasts). Then there is the vexed issue of whether or not to add SO2 to stabilise and get rid of any remaining yeasts or bacteria in the wine.  Within the natural wine movement there is wide discussion and disagreement. Some regard this as forbidden territory, others say it is vital to give the wine longevity and preserve purity of flavour. Finally when the wine is bottled, there is generally no filtering or fining, so your wine may end up slightly cloudy or with some crust of sediment.
Sustainable Winegrowing New Zealand (SWNZ) aims to provide a 'best practice' model of environmental practices in both the vineyard and winery. This means using very low levels of spraying, low sulphite levels and more environmental friendly vineyard management. Many of our top vineyards are SWNZ accredited: including Pernod Ricard (Montana), Nobilo, Villa Maria, Delegats, Oyster Bay, Hunters, Mudbrick and Matua.
NZ Winegrowers Association is aiming for 20% of NZ wines to be organic by 2020.
Alliance Française French Film Festival - Wine Tasting Event 
While there are more than 3,000 wine growers in France, less than 3% of them are working in bio, biodynamic or natural methods of wine production. For ethical reasons, this relatively small community of wine growers has chosen environmentally friendly farming practices aimed at finding the natural expression of "terroir" – the full breadth of land, geography and climate – and the living character of the wine.

It's in the south of France, in the heart of Catalonia, that Wine Calling has followed over a year, from the harvest to the bottling, some of the most exciting of these new wine growers, springboard of a rising global movement for taste and sustainability.
Tuesday 26 March @ Academy Cinemas
7:30pm cocktail event followed by an 8:30pm screening
Ticket prices: $30 for the general public / $25 for Alliance Française members

Ticket includes wine & cheese board
Canapes & beverages provided by Maison Vauron & Clos Henri

Screening is followed by a Q+A with Wine Calling director Bruno Sauvard