30th French May Art Festival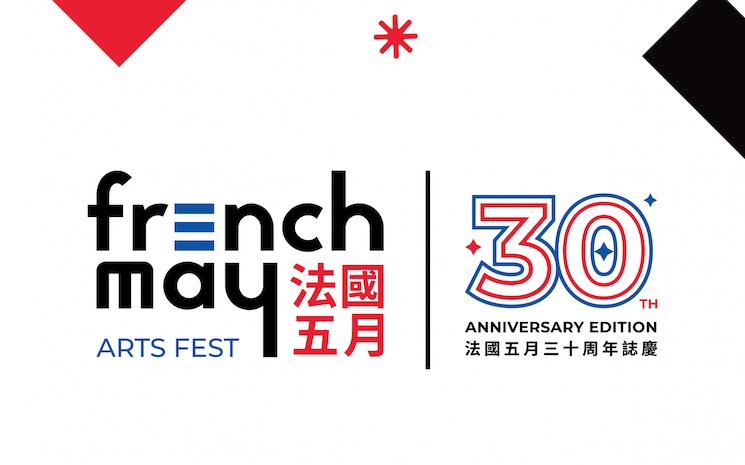 The program of the 30th Festival of French May in Hong Kong was unveiled this Thursday 16th March. Discover all about it below.
30 years of history of the French May
Established in 1993, French May is one of the largest cultural events in Asia. With more than 100 programmes presented across two months, it has become an iconic part of Hong Kong' s cultural scene that reaches over 200 thousand visitors each year. The objectives of French May are to touch everything, to be everywhere and for everyone.  To touch everything by showcasing the most diversified art forms: from heritage and contemporary arts, paintings and design, to classical music and hip-hop dance, cinema and circus.  To be everywhere by bringing performances to various venues and districts, including the unusual and unexpected: from cultural centres and shopping malls to public spaces, the racecourse and Victoria Harbour.  For everyone, because the Festival aims to reach out to the entire community by developing educational programmes, talks, guided tours, workshops and masterclasses, including those that directly benefit the young and less privileged. 
For 30 years, French May has been both truly international and distinctly local and wishes to contribute to the unique appeal of Asia' s World City. The French May Arts Festival received the "Gold Award for Arts Promotion 2008" from the Hong Kong Arts Development Council.
From Versailles to Hong Kong 
Please find some of the highlights of this year's edition 
Virtually Versailles
Relive the magic of Versailles — admired globally for centuries and still one of the most prestigious symbols of France's grandeur and heritage. Through this interactive exhibition, you can now step foot into the famed Hall of Mirrors, the French gardens and even catch a glimpse of Marie-Antoinette's bedchamber.  
Au pied de la lettre
Florence Levillain's personal work has always focused on rediscovering the universes that are close to everyone but are unknown or forgotten by many. The French language is one of these universes: every day, French people use lots of vivid metaphors, without thinking about their literal meaning or understanding their origin.
Crowd
With Crowd, Gisèle Vienne continues her exploration of desire and the balance of power that determine interactions within a group of individuals, while questioning the singularity of each individuality. The identity of Dennis Cooper's characters is as much outlined as it is erased, gradually dissolved by the crowd, whose slowness contrasts with its latent power.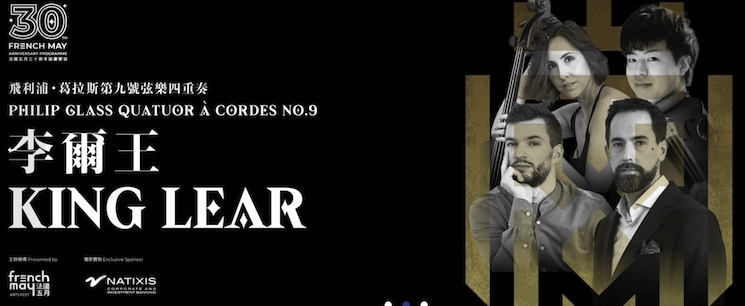 Philip Glass Quatuor à cordes No.9 - King Lear
Philip Glass' exceptional collaboration with Tana Quartet resulted in the creation of String Quartet No.9, based on the original score King Lear, which was produced for a Broadway production by Sam Gold. When he was asked to compose incidental music for a Broadway production of King Lear in 2019, he immediately knew he wanted to write for the string quartet, "I know how to write for the string quartet. I love its range of emotion." This concert version of the play's score is his ninth work for the string quartet, a medium he employs to great effect to depict the turbulence, violence and despair at the heart of Shakespeare's classic tragedy.
French Rendezvous@Tai Kwun: De La Fontaine
The village is bustling on the market day. One notices a fascinating social fresco: 
Friendships and animosities, gossip and whispers, anger and jealousy are all on display in the public square. Will Miss Fox be seduced by Mr. Wolf? Mr. Ox is red with anger when Miss Stork seems touched by Mr. Rooster's foolery. 
French Rendezvous@Tai Kwun: TAI KWUN CONVERSATIONS - HERITAGE IN TIMES OF WAR
As wars occur in various places around the world, cultural heritage is put in jeopardy. To protect endangered sites and artefacts that are part of local identity and universal heritage, preservation initiatives are taking place at the heart of conflict areas. From political decision to public display, this programme aims to raise awareness of the importance of protecting cultural heritage in conflict-affected areas. It introduces actual fieldworks and innovations to trace the journey of heritage preservation in times of war.
Bombyx Mori
In this trio performance, Ola Maciejewska draws inspiration from Loïe Fuller's signature work, Serpentine Dance. She brings the iconic legend face to face with her paradoxes and intangible character. The title, Bombyx Mori, refers to the silkworm, which has become entirely dependent on humans for its survival. Dance, archives and artifice are interwoven in this performance, engendering a metaphor for the hybrid nature of things.
Niu Niu and Théo Fouchenneret - Harmony of Two Pianos
In celebration of its 30th anniversary, French May Arts Festival proudly presents Harmony of Two Pianos by world-renowned pianists Niu Niu and Théo Fouchenneret, an exhilarating piano duet concert putting your spirit into a journey of harmony and exploration. From Tailleferre's Toccata to Bizet's Carmen Fantasy, and from Rachmaninov's Suite No. 2 to the two-piano version of Yellow River Piano Concerto, witness the beautiful harmony between east and west through classical music.

Play reading: Les français à Hong Kong
Hong Kong has long perceived itself as a global metropolis. As documented by Hong Kong, French Connections: From the 19th Century to the Present Day, French immigration to Hong Kong dates back to the early 20th century and shows no signs of abating today.
Windows of the soul
Whitestone Gallery is thrilled to present the group exhibition Windows of the soul, featuring artworks by French artists Marion Flament, Jean Marie Haessle, Béchir Boussandel, and Baptiste Tavernier. Windows of the soul is a group exhibition exploring how artists see their mysterious, dream-like patterns defy the dichotomous cosmology, relaxing its tsemporal and spatial laws.
Marc Riboud – From France to China
This May, f22 foto space is delighted to present Marc Riboud – From France to China exhibition, an exciting cultural journey of the two countries, featuring works by one of the most celebrated French photographers to celebrate the French May Arts Festival on its 30th anniversary.
Gao Xingjian: Inner Vision 2023
To celebrate the 30th anniversary of the French May Arts Festival, Alisan Fine Arts is honoured to announce its 9th solo exhibition for Gao Xingjian, the first Chinese writer awarded a Nobel Laureate. The French-Chinese author is also a renowned artist and playwright. This is Gao's first solo exhibition after being awarded the Commander of the Legion of Honour in January.
A Beautiful Stranger
A single mother, Hafsa swims everyday for two hours to numb her breakup and feel alive again. One evening, at the pool, she meets Yaya, an undocumented teenager. In the midst of fantastic creatures, Hafsa and Yaya weave a relationship that has no name yet, a beautiful stranger who radically transforms Hafsa.

Rest and details of the program here
Informations pratiques
---
Adresse
See details in the program
Hong Kong
, Hong Kong Island