Guillaume Nicoli presents his new Ma Chérie products range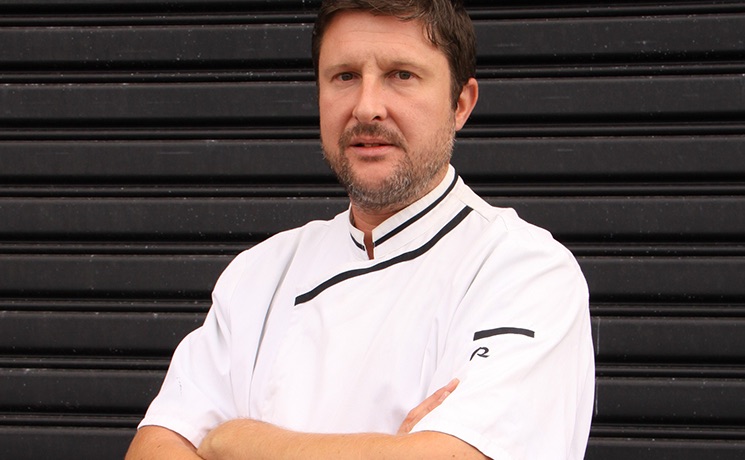 Ma Cherie french pastry today launches a brand new range of fresh products. Individual gateaux, tarts, macarons but also, for the very first time, a frozen 'bake at home' viennoiserie range. Le Petit Journal Auckland took this opportunity to meet its founder: Guillaume Nicoli. Our interview.
Hi Guillaume, Ma Chérie is launching a new product range today. Excited?
Yes indeed, April 1st marks a full re-launch of all Ma Cherie products. We're really proud of the final range with new tarts, gateaux, macaron flavours and eclairs. Lots of work and attention to detail was put into this range to make it the best one we've produced so far. We've got new flavour combinations, taste and texture profiles and new designs.
Tell us about your new product ranges, and how you make them?
Currently we produce a number of different ranges, individual gateaux, tarts, macarons, éclair and large tarts and gateaux. More recently we launched a frozen 'bake at home' viennoiserie range which is a new avenue for the business.
Our business started with Macarons, I believe we were one of the first companies to make them in New Zealand, that's probably what lots of Le Petit Journal readers will know us from.... Following our success, we expanded into different ranges and they keep growing. We follow traditional French recipes, and source the best ingredients we can find. To make good food, you need good ingredients, it's as simple as that. We don't over-sweeten our products, just like how I've been trained in France.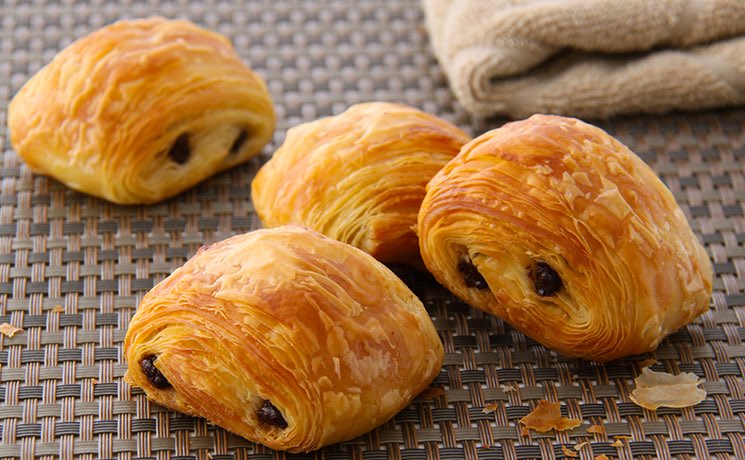 Have the smell of freshly baked pastry with this ready to rise range from Ma Cherie.
What was the inspiration behind this range?
We've been really inspired by the increasingly high standard of food that is available in New Zealand.
Everyone is doing great stuff, which includes top restaurants right through to food stores and supermarkets. We wanted to offer something new to our customers and offer some creative flair to our products. For this range, we consulted several focus groups which was an amazing way to get feedback from purchasers. Based on this feedback, we made further changes to the range to make them they best the could be.
Did you change the way you work?
Personally, I've been working the same way since my pastry apprenticeship back in France where I was taught by the best chef in town. Worked in Paris at and was trained by an ex- Ladurée pastry chef. The way we work at Ma Cherie is the same way I worked in the various Michelin Star restaurants across France.
No doubt a hard question, but what are your favourite products from the range?
My top three favourite items.... The new strawberry and cream macaron, it's just spot on. We've also just designed a 'hot cross bun' flavour macaron – perfect for the traditional kiwi pallet, and it tastes just like a hot cross bun! Number two, that's hard between our new black forest gateaux and new caramel praline tart. They are both excellent. And number three, must be our new croissant range... they really do taste like home and I'm proud to make them in New Zealand.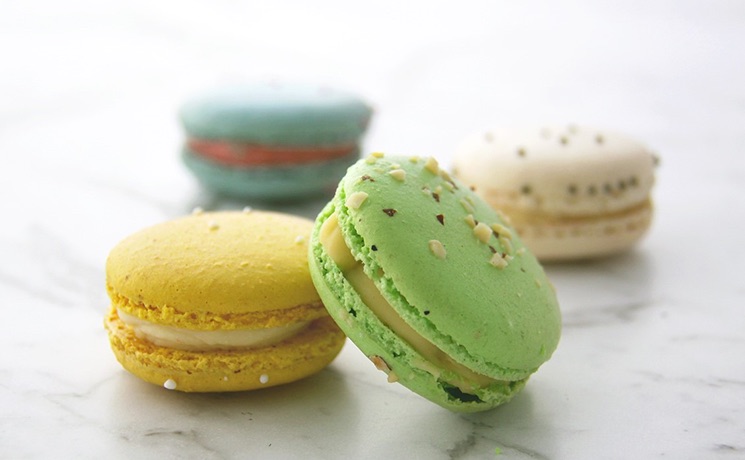 Ma Cherie macarons can be described as '
little mouthfuls of heaven
'. Choose from eight fantastic flavours, all made with natural flavours.
Is it important for you/Ma Cherie to keep that famous ''taste of home"?
Let me tell you what we mean by "a taste of home". We firstly want to create products that suit, and please the French palette. All products must pass this "French test" before we can offer them to more international palates that we have in New Zealand. We want all our products to taste like you bought them at home in France, and we won't compromise on this.
Tell us more about the current Ma Cherie Business.
Ma Cherie is a Wholesale French Patisserie, that means that we make a range of products and sell them to other businesses. We are currently providing authentic French products to the Auckland region, with plans to distribute across the country.

We have a talented team of eight who work in our production kitchen. We make everything from scratch to ensure that our products are of the highest quality both from a taste and finish point of view – we want our products to be a luxury experience for anyone who tastes them.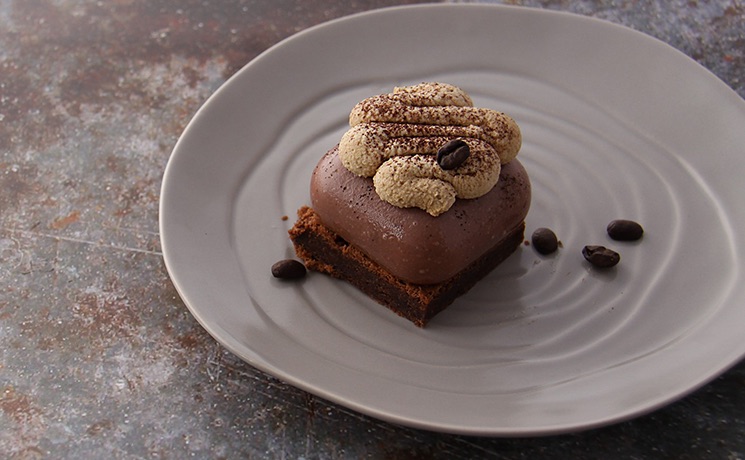 Chocolate Espresso Gateaux, a new flavour from Ma Cherie for the range.
Why did you chose to join Rocket Corporation Group last year?
The primary driver for this decision was 'family-first'. The Nicoli family had grown, we had two small children, and we wanted a better work- life balance in order to enjoy the delights that New Zealand offers. The secondary driver was that we knew Ma Cherie had potential, and we wanted to continue to grow. By joining the group, we had a greater pool of resources and knowledge to use. It was also beneficial to work with more local people and feel the benefit of the existing connections. We feel this move is already paying off.
Myself and my wife are still working the business day-to-day and will continue to for the foreseeable future.
Where can we find your products in Auckland?
Our products are stocked at a number of food stores, cafés and restaurants around Auckland, including all Farro Fresh Store. You'll also find the full range stocked at Rocket Kitchen in Mt Eden.
We also have a collaborative 'Bake at Home' Pastry range with Farro available in all Farro stores.
Want to become a stockist of Ma Cherie products? Visit www.macherie.co.nz to find out more.