Winter is the ideal time to switch your beauty routine with DermAbsolu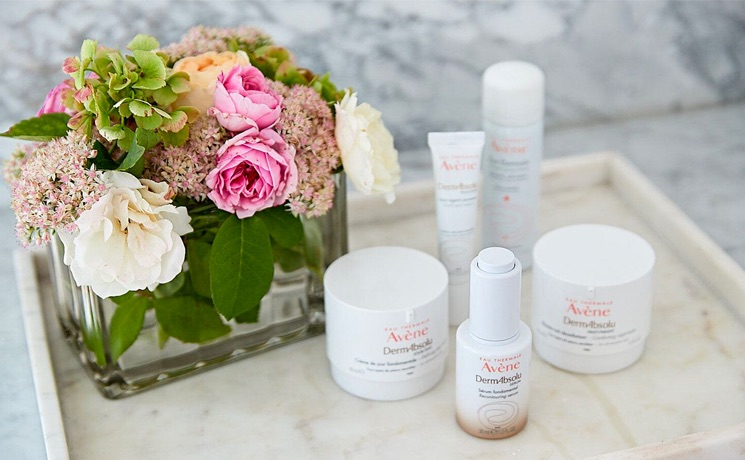 Winter brings with it the usual host of skin stressors, including dryness, dullness and sensitivities. It is the ideal time to switch your beauty routine with targeted treatments and indulgent creams. The new DermAbsolu range dedicated to sensitive matures skin by Eau Thermale Avène, brings along density, vitality and comfort, thanks to the effectiveness of a unique combination of patented active ingredients. Morning and evening, the DermAbsolu skincare ritual is a true moment of exquisite well-being. Discover our beauty routine in partnership with Le Petit Journal Auckland: 
Revitalize with the Recontouring Serum
The range's star product, in its hi-tech container: a dropper that recharges itself automatically to provide the ideal dose for your face in a single press.
This highly concentrated «serum-in-oil», which is non-greasy and quickly absorbed, unveils an illuminating effect thanks to the presence of mother-of-pearl. To be used in the morning and before bed, it is lightly fragranced to guarantee an even more pleasurable moment of pampering. The skin is redensified, toned and radiant. The facial contours appear visibly reshaped.
DermAbsolu Recontouring Serum by Eau Thermale Avène is available to shop on Kiwifrench.co.nz