Capturing life: The Photography of Willy Ronis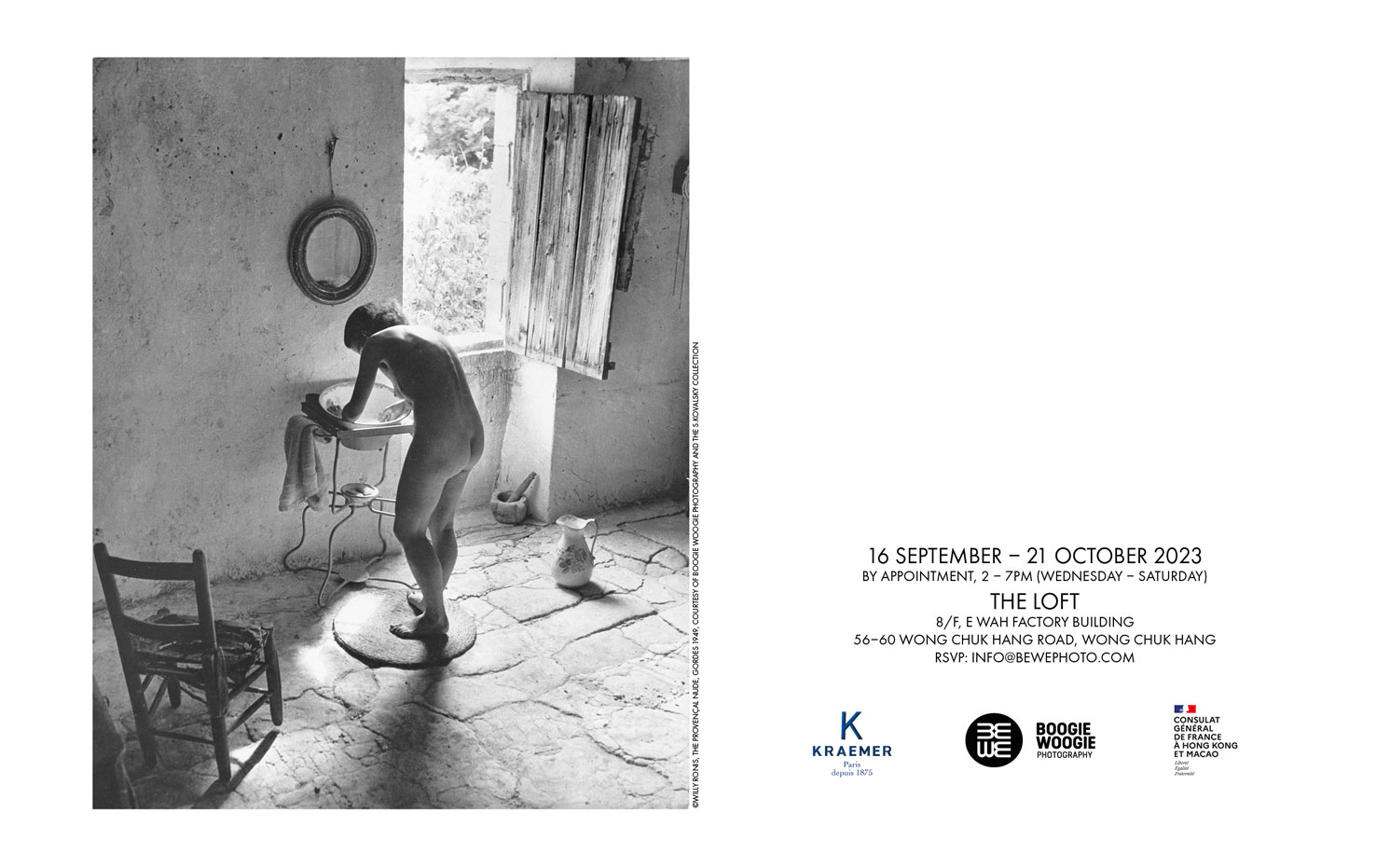 Boogie Woogie Photography & PhotogStory are pleased to present "Capturing Life: The Photography of Willy Ronis," a solo exhibition by the renowned French photographer at the Loft in Wong Chuk Hang from 16 September to 21 October 2023. The collection is presented together with 18th-century French museum-quality furniture and decorative art displayed by the Kraemer Gallery based in Paris. Willy Ronis (1910-2009) was a pioneer of humanist photography, a movement that emerged in post-war France, seeking to document the human condition with authenticity and empathy. Inspired by his surroundings, Willy Ronis masterfully captured everyday life's essence with his artistic vision.  Throughout his long and prolific career, Ronis left precious visual memories of France in the twentieth century. Focused on documenting Parisian life and people's joy and sorrow, he developed a unique style characterized by his deep sensitivity and ability to find poetry in the mundane. From the bustling streets of Paris to the intimate moments between lovers, Ronis' images offer a glimpse into the universal human experience.  This carefully curated exhibition of Ronis' most iconic works is a rare selection from the private collection of Stephane Kovalsky, Ronis' grandson. It showcases Ronis' remarkable talent for composition and storytelling. Each photograph is a testament to Ronis' unwavering curiosity about the world and his ability to find beauty in unexpected places.  "Le Nu Provençal" is perhaps Ronis' most famous photograph. The image is renowned as an intimate and respectful portrait of his wife Marie-Anne Lansiaux at their home in Gordes, Provence, taken in the summer of 1949.  Shot at the top of the Colonne de Juillet in 1957, "Lovers at the Bastille" portrays a loving couple standing out against the panorama of Paris, their joy captured by the photographer during a serene post-rain afternoon. Ronis' photographs transcend the boundaries of time and place, inviting us to reflect on the universal themes of love, joy, and resilience. In this exhibition, we invite viewers to appreciate the fleeting moments in our lives. May Ronis' photographs serve as a timeless reminder that a profound and extraordinary beauty is waiting to be discovered within the fabric of everyday life.
Informations pratiques
---
Adresse
Address: The Loft, 8/F, E. Wah Factory Building, 56-60 Wong Chuk Hang Road, Wong Chuk Hang.

Horaires
Capturing Life: The Photography of Willy Ronis Date: 16 September - 21 October 2023 Time: 2-7pm (Wednesday - Saturday) By Appointment, Info@bewephoto.com