EXHIBITION "AN EYE FOR BEAUTY, THE ILLUMINATA JEWELRY COLLECTION"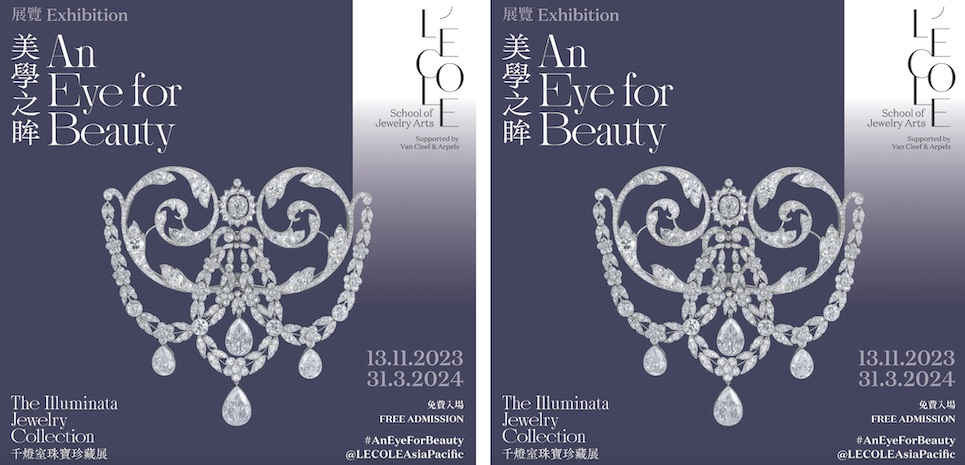 Presented by L'ÉCOLE Asia Pacific, School of Jewelry Arts, "An Eye for Beauty, the Illuminata Jewelry Collection" exhibition showcases exquisite European and Chinese masterpieces, all carefully selected from the private collection of an esteemed connoisseur.  Featuring around 50 diverse artifacts, the exhibition will be divided into three chapters, from Ming-era furniture, Western jewelry from the 18th to 21st centuries to a selection of Qing court jewels. The central theme of the exhibition revolves around the collector's journey, exploring the interconnected aspects of beauty, jewelry and transformation.  
L'ÉCOLE warmly invites visitors to immerse themselves in the enchanting world of "An Eye for Beauty" and discover the captivating stories behind these extraordinary pieces, which are being unveiled in their birthplace of Hong Kong for the very first time at K11 MUSEA campus. 
Curator: Nicolas Luchsinger, President of Van Cleef & Arpels Asia Pacific and Director of Heritage Collection
Scientific Consultant: Mathilde Rondouin, Art historian & Lecturer at L'ÉCOLE, School of Jewelry Arts
dates : 13/11/2023 to 31/3/2024
Free Access
Informations pratiques
---
Adresse
Unit 510A, 5F, K11 MUSEA Victoria Dockside, 18 Salisbury Rd, Tsim Sha Tsui
Hong Kong
TST, Kowloon